Shoe operation, all at -40%
From 09 October 2019 to 15 October 2019
Shoe operation, all at -40% from Wednesday, October 9
40% discount on all shoes and slippers in the Vertbaudet Autumn-Winter 2019 collection (excluding: vertbaudet Basics, national brands, Cyrillus, Outlet and Petits prix items) Offer valid from 9 to 15/10/2019 on vertbaudet.fr or in stores. Discount calculated on the public price. Cannot be combined with other advertising offers. Not valid in overseas departments and territories. VERTBAUDET SAS – Sharecapital 32 352 340 € – 216, rue Winoc Chocqueel – 59200 TOURCOING – 397 555 327 RCS Lille Métropole – VAT Number FR68 397 555 327.
Events and special offers
Your Place des Halles shopping centre is also the venue for dozens of events and special promotions. Make the most of the best opportunities!
Offer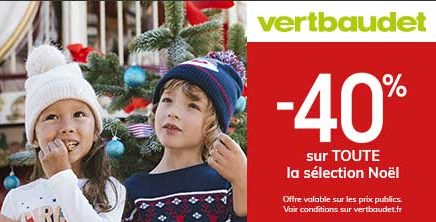 CHRISTMAS PARADE
-40% off the entire Christmas selection! 40% discount on a selection of items reported in stores and on vertbaudetfr Not cumulative with any other promotion in progress Discounts apply to public prices When returning one or more items, the refund will be (...)
I'm going for it
Event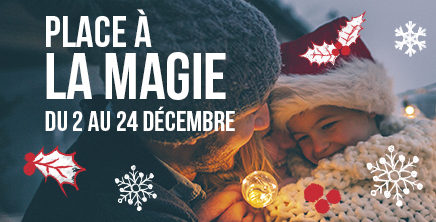 MAKE WAY FOR CHRISTMAS MAGIC!
From December 2 to 24 Place à la magie in your shopping centre Place des Halles ! Many activities are on the agenda: Santa Claus will put his sleigh down at Place des Halles to meet the good children: - Wednesday 4, 11 and 18 December from 2pm to (...)
I'm going for it
Event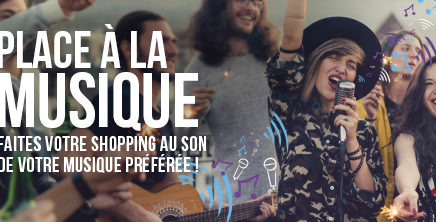 Music'Halles
Music'Halles, the new service that will allow you to do your shopping with your own soundtrack! Vote for your favorite music in the flow, this will be the next to air You will also have the opportunity to search the music you want to listen! Music'Halles (...)
I'm going for it
Voir tous