All store opening hours and news on sanitary conditions !
From 13 October 2020 to 31 December 2020

Dear customers,
In order to welcome you in the best conditions, some stores are open from 10 am to 7 pm only.
The shopping center is open from 9am to 8pm.
The Auchan supermarket, as well as other brands are also open.
To be sure, do not hesitate to consult the opening hours by going directly to the store page of the store of your choice.
Moreover, we have the pleasure to offer you 2 hours of valid parking in the parking lots P1, P2, P3, from 20€ of purchase. For more information, go to the reception desk with your parking ticket and your receipt!
And because there is nothing more important than your health, Place des Halles and its shopkeepers are committed to protecting you. Here are the health measures that we must respect:
– Wearing a mask is mandatory,
– The physical distance between us
We have also set up new services such as hydroalcoholic gel terminals at your disposal in different areas of the mall, a water point with soap in the 1st floor washrooms, as well as a hydroalcoholic gel and mask dispenser.
The 10 masks are 6,5€ and the hydroalcoholic gel is 2,6€.
We remind you that the shopping center is regularly cleaned, and that all services have been equipped with an antibacterial system thanks to the company Clean Zone Protect.
Our will, to preserve your health and that of your close relations.
Take care of yourself.
The Place des Halles team
Events and special offers
Your Place des Halles shopping centre is also the venue for dozens of events and special promotions. Make the most of the best opportunities!
Event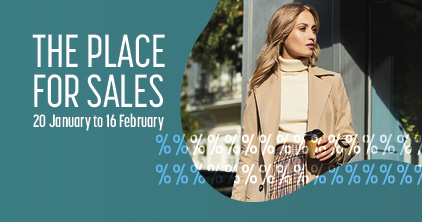 The place for sales
From January 20 to February 16, 2021, it's the long-awaited time of the winter sales! It's Place aux Soldes, Place à la Mode, à la Déco, but above all Place aux bonnes affaires Discounts, exceptional promotions on your favorite items! Don't miss the (...)
I'm going for it