Our priority: protect you
From 28 November 2020 to 01 June 2021

Dear customers,
The government's announcement, Friday, January 29, asks us to readjust following the request to close shopping centers of more than 20,000m² in order to fight against the spread of  Coronavirus.
Open businesses :
Only the food shops and the pharmacy will be able to welcome you from Monday, February 1, 2021.
Place des Halles remains accessible from 9:00 a.m. to 6:00 p.m. for the following shops:
The Auchan supermarket

La Pharmacie des Halles
The following food signs are available for take-out only:
Les Boulangeries Paul

The Poulaillon kiosk located on the ground floor, entrance Kléber

Golden Gazelle
Access to the shopping center will be possible through the following entrances:
Kleber Door

Gates of the Village

Gateway to the Market

As well as parking accesses: P2 and P3 on the first floor only
And because there is nothing more important than your health, Place des Halles and its merchants are committed to protecting you.
Together, we must respect :
the obligation to wear the mask,

keep a physical distance between each of us, at least 1 meter between each person,

respect the

maximum capacity of

each sign, which will be displayed outside the stores,

the obligation to apply hydroalcoholic gel present at the entrance of each store,

a ban on eating and drinking within the mall.
We would like to remind you that the entire shopping center is carefully cleaned several times a day.
We also put at your disposal :
hydroalcoholic gel terminals,

A dispenser of hydroalcoholic gel and masks (the 10 masks are 6.5€ and the hydroalcoholic gel is 2.6€) has also been installed near the Kléber entrance to help you if needed!
All of our services are currently unavailable, including sanitary facilities.
We thank you for your understanding and look forward to seeing you and all of our merchants soon.
Take care of yourself,
Events and special offers
Your Place des Halles shopping centre is also the venue for dozens of events and special promotions. Make the most of the best opportunities!
Event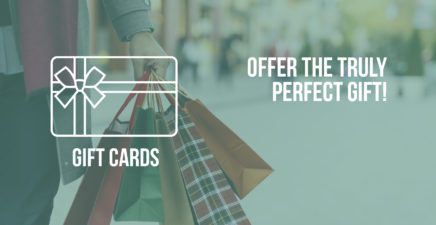 Extend the validity period of your gift cards!
Extend the validity period of your gift cards! Everyone with an expired gift card between 1 February and the day the shopping centre reopens in full will be given one month to receive a new gift card From the date of the grand re-opening, you will have one (...)
I'm going for it